Locking up +$2,307.74 on 6 Momentum Trades in 2hrs
Today was all about the Bull Flag Breakout.  My biggest winning trade on $HMNY, which I was up over $4k on even though I only locked up $1646.61 in profits, was based on a Bull Flag Pattern.  Have you learned how to trade this pattern yet?!  We see it every single day in the market.  It's also the same pattern we saw on $LEDS on the 1min chart.  The trick to these patterns is to buy the first candle to make a new high and set a stop at the low of the last 5min candle.  You can see in the diagram below that the last red candle after the pullback becomes a trigger candle.  The high of that candle was the entry point, and the low of the candle is the new stop.  Using this strategy I often sell 1/2 through the squeeze to high of day, although if I'm being aggressive and I have a profit cushion on the day, I'll sometimes add through the high of day spike and look for a home run trade.  The type of stocks I'm more likely to add on will be the ones that I think have home run potential.  Those are stocks with floats under 10mil shares at 5x relative volume on the day.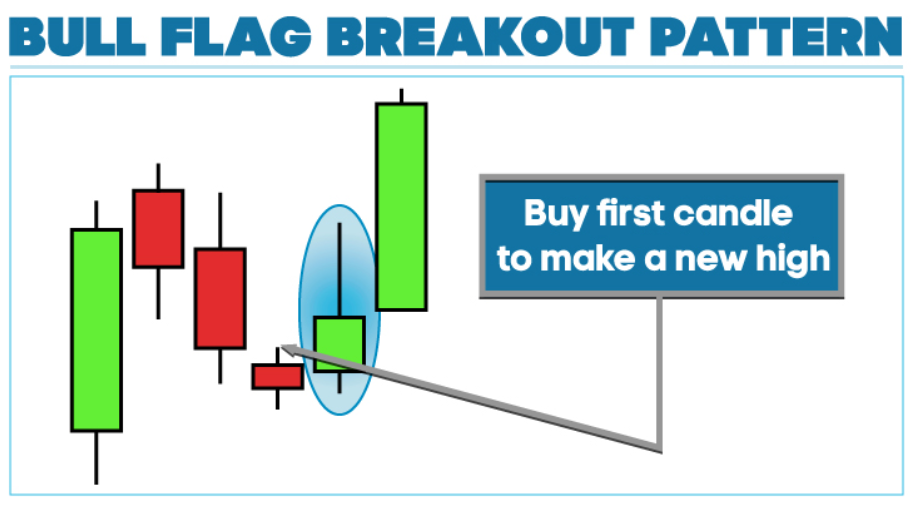 Daily Video Recap on my Trades from Today +$2,307.74
Today I took a reversal trade for the first time in a few weeks, and guess what?  I lost on it!  Practice makes perfect.  I'll take more reversal trades this week and keep focusing on strong 5min and 1min setups.  Reversals are a big different from momentum stocks and require a different set of criteria before taking trades.  As we move towards the end of October my goal is to simply add some profit onto the month.  I haven't had a great month but if I can add a few more winners that will make me feel better about October!  My game plan this week will be to continue to take 3-5 trades/day based on only the strongest 5min setups.  Using the HOD momo scanners I'm able to find the stocks squeezing up and then take an entry for a half dollar/whole dollar break, or the first pullback.  Remember, Trade the Best and Leave the Rest!  Focus on quality vs quantity.