Paul's results are NOT typical, are not indicative of future results or performance, and are not intended to be a representation, warranty or guarantee that similar results will be obtained by you. We do not follow up with all students featured in Success Story or Student Journey articles.  Therefore, these articles may no longer represent this students current experience trading. Please read our complete disclaimer here.
Student Success Stories: US Army Special Forces
Sergeant to Day Trader

After 22 Years In The National Guard, I Was Ready To Retire
Hi everyone, my name is Paul and I spent the majority of my life as a Residential Construction Contractor and serving in the US Army National Guard as a US Army Special Forces Communications Sergeant.  Forty years of construction has been fulfilling; however, there is a high exposure to risk and liability; and the obvious risks associated with life as an Operator in the Special Forces community.  If I wanted to make more money, then I had to do more jobs or take another deployment.  Life has its limits. I retired from the US Army National Guard on 15 May 2017 after 22 ½ years of service.
I'd always been interested in trading and fund management, and after retiring from the Army I felt like this would be a great opportunity to commit myself to trading as a career.  When I discovered Warrior Trading, I felt like I could tap into this on a professional level.
The Potential!
Trading professionally offers unlimited potential for income and that's very attractive.  More than that, the process of trading offers virtually no risk of liability to customers/public; plus – its mobile, I can do it from anywhere.  In trading I can do the same thing in the same amount of time and yet I can make substantially more money; all I have to do is increase my share size, trade my edge, and always manage risk.  There is no other business I can do like that.  Therefore, I set out to master my edge.  Once I got the execution and risk management correct, and became consistent, the task began to simply bring up my share size.  I'm off and running!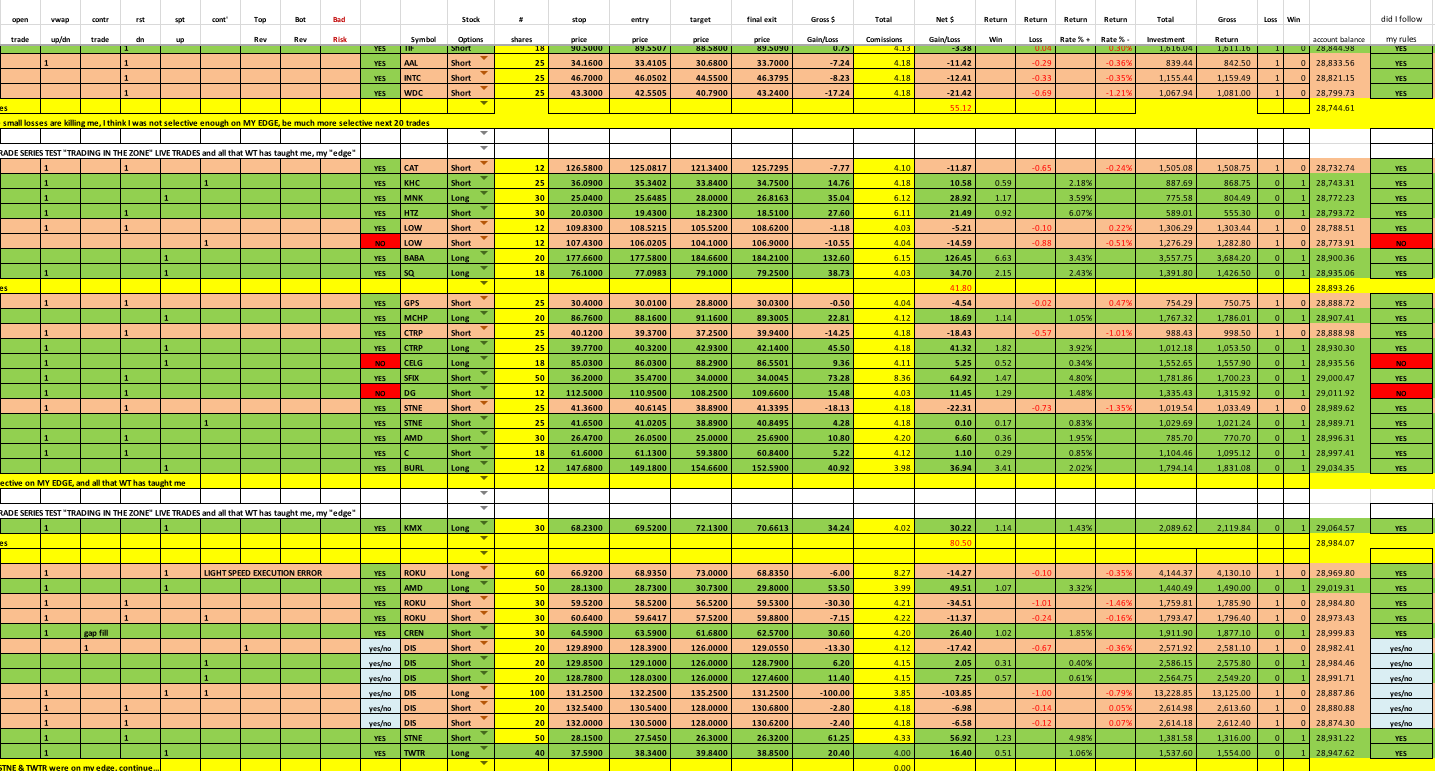 Graduate School on Steroids
The Warrior Trading Pro course is like graduate school on steroids.  As a degreed Mathematician and a high level of achievement in the US Army, I know full well the benefits of hard work.  Without the Warrior Trading Pro course and the constant mentoring of Ross, Mike, Roberto, and Arsh I don't think I would have made it as a professional trader.  Trading is by far the most difficult thing I have ever attempted mentally.  It requires complete control and discipline of one's self.  It took me four months to finish the Warrior Trading Pro course to my standard, complete understanding of all subjects.  I paper traded on the Warrior Trading simulator for five months before going live.  The market crashed in Feb 2018 because I went live!!  The constant mentoring sessions thru this period reinforced all the lessons and need for Risk Management and emotional control.  This was a difficult time for me as a new trader in such a volatile market.  Thanks to Warrior Trading Pro, I ended the year profitable.
 My Turning Point was Finding my Edge
My real turning point was February & March of 2019.  I had just finished my first year of trading live and was profitable.  With the constant help of Ross, Mike, Roberto, and Arsh I developed my edge with a high degree of probability win rate.  I really began to focus hard on my edge, if it wasn't on my edge, I had no trade, if it was, I took the trade.  My statistics went through the roof and have stayed quite high ever since.  My current P:L has ranged from 1.63 to 11.45 (averaging 5.33), my accuracy rate maintains from 60%-70%, and as of the 1st week of April 2019, I finished 7 weeks of consistent profit.  I still make mistakes every now and then, but I work hard to monitor my susceptibility to these errors and eliminate them.  From here on out it's a process of maintaining my focus and discipline and steadily increase my share size.
In summary, starting with a $30,000 account, I moved $639,089 in/out of the market in 2018 (and never used margin once), during an extremely difficult and volatile time in the market; in so doing as a new "Warrior Trading Pro" student and trader, I preserved my cash equity and made a profit.  If anyone would have told me this prior, I would have laughed and envisioned a blown-up account.  Now I experience reality, a solid risk management system and consistent growth for years to come.  All thanks to Ross and the crew at Warrior Trading.
I am a Trader with a Bright Future
Through hard work and dedication, I have found that trading is something I can do well.  Warrior Trading has taught me how to put it all together as a viable business.  Keeping good statistics allows me the opportunity to grow as a trader and to increase my monthly cash flow and my overall equity.  I work very hard at trading every day.  This is my full-time job and I take it very seriously.  Every morning I'm up at 0430 and on the market at 0530 (MST) doing my pre market prep in the Warrior Trading Chat Room (priceless!).  When the market opens at 0730, I'm on top of it.  Trading is hard work and there are certainly lots of disappointments; but there is no other business out there where I can do the same thing in the same amount of time and make more income.  I am trader, with a bright future.
Thank you to Ross and all the guys and gals at Warrior Trading.