Value For Investors

Value For Day Traders

Customer Service

Tools & Services

Innovation
T3 Trading Review: How They Match Up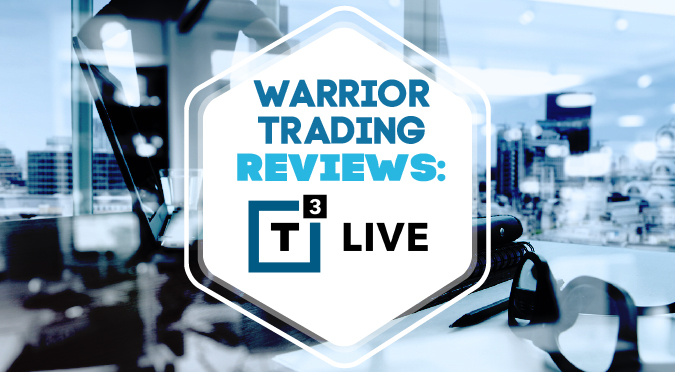 T3 Trading is a registered broker/dealer that offers educational services along with a chat room that they call their virtual trading floor under T3 Live. T3 Live is comprised on three main executives with Scott Redler, Marc Sperling and Sean Hendelman.
Scott Redler is the Chief Strategic Officer that runs the virtual trading floor and does a live broadcast in the morning talking about potential trade setups and current market conditions. Both Scott and Marc are in the virtual trading room talking about their trades and what they are looking for in them and both have over ten years in trading experience.
Their educational programs serve a wide range of experience levels from newbies just learning the ropes to more advanced traders who are looking to get better. It covers material ranging from chart reading and technical setups to more complicated products like FOREX and options trading.
T3 Trading has been around a while now and has proven itself as a consistently profitable prop firm that focuses on teaching aspiring traders and providing a community for traders to gather and share ideas.
T3 Trading Live Services & Fees
The virtual trading room is laid out well with a chat box on the left side of the window and separate windows to the right with each of the T3 Live contributors that can be customized how you want. You can choose which contributor you want to listen to but they all show their current positions whether they are long, short or flat so you can see in real time what they are trading.
They mostly stick to big blue chip stocks, indexes and your high beta tech names like Facebook, Tesla, Apple, etc. Whats good about trading these names is there is plenty of liquidity and they all have a good range that day traders need to make a living.
Whats great about this room is they also have contributors that trade options professionally making the room more diversified. They trade all types of option strategies from spreads, condors and straight directionals making this room great for both equity and option traders.
The room is managed well and most conversations are on topic and relative. Its a great atmosphere to be a part of as most of the traders trade for a living and can offer invaluable information especially for a new trader looking to navigate the complex market.
They offer a great service in their chat room and is well worth checking out. Their monthly subscription is $195 or you can pay for the entire year for $1995 bringing the monthly cost down to just $166.25.
Their educational resources are a great place to start especially if you're new to trading. They have a free program that has the most basic information so it's more for persons who haven't placed a trade yet but are looking to get started.
They also have more advanced programs that focus on technical setups, trade management and more complicated strategies for options and FOREX trading. Prices range from free to upwards of $7,000 depending on which program you pick. For more information on their Education Courses you check out the link here.
Final Thoughts On T3 Live
T3 is one of the top prop firms on the street with experienced traders who have been around for a long time. Having that type of experience available to help you in your own trading is a huge advantage and worth it to check out. Trading is a tough job and anything you can do to help lessen the learning curve is a big step in the right direction.
I have been trading for quite a while and without any mentoring from more successful traders I would definitely not be here today. It is important to have someone with an unbiased perspective look at your trading habits so you can work on more on your strengths and start fixing your weaknesses. If you would like more information on T3 and the services they offer you can check out this link here.
From time to time we refer third-party products or services to you. We may receive compensation from those third parties whose products or services we refer, however, our reviews and recommendations are independent of any compensation we may receive. There is no obligation for you to interact or transact with these third parties.
As always, if you have an questions or comments regarding T3 Live, please leave us a comment below!